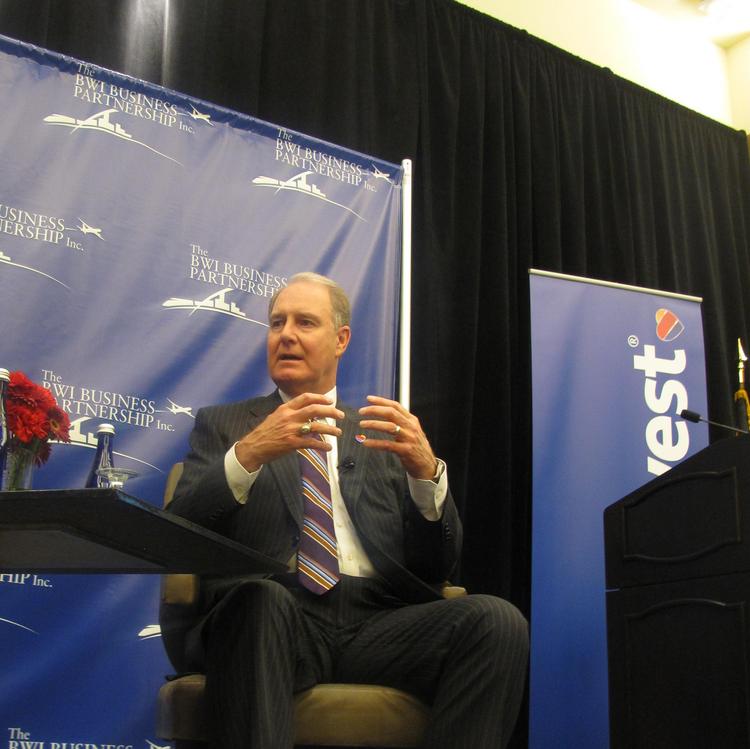 Southwest Airlines CEO Gary Kelly has a softer side. Who knew?
Southwest's top executive has been blamed for many big changes in the corporate culture at a low-fare airline that is producing record profits, but at the same time angering many employees who no longer believe Kelly has their best interests at heart.
But as Southwest's deeply-divided ranks of flight attendants continue to mull over and vote on a tentative new contract that was signed off on by Kelly, a surprisingly old-fashioned facet of the CEO's executive operating style has surfaced.
Maybe it's all for show, but it's happening anyway.
A photocopy was sent to me of a note written out in longhand that Kelly composed and forwarded to one Southwest employee who sent the CEO a long, detailed account of some concerns about the aforementioned changes in the corporate culture — in this particular instance changes noted in the way Southwest's maintenance department is run.
Though the employee's letter ran to more than two typewritten pages, Kelly's multi-page response was all in longhand on pages of white stationery with Kelly's name and title embossed at the top above a multi-colored line of ink incorporating Southwest's primary color palette of bright blue, red and yellow.
Kelly began his handwritten missive by thanking the correspondent for a "thoughtful and professional letter" and added "I really appreciate it."
Kelly went on and tried to address briefly the concerns of the letter's author, while conceding the CEO didn't have direct knowledge of much of what was troubling this particular Southwest employee.
At the end, Kelly also told his correspondent "I want you to know there is no higher priority than getting better union contracts negotiated." Some flight attendants might argue that point, however, now that they have seen Kelly's tentative contract with Transport Workers Union Local 556, which was negotiated over a two-year period.
In concluding his letter, Kelly said to his correspondent "we will keep at it," referring to contract negotiations. Southwest mechanics have been negotiating a new contract for three years.
Southwest has its largest hub at Chicago's Midway Airport, and the carrier's largest group of flight attendants are domiciled in Chicago.
(Lewis Lazare - Chicago Business Journal)